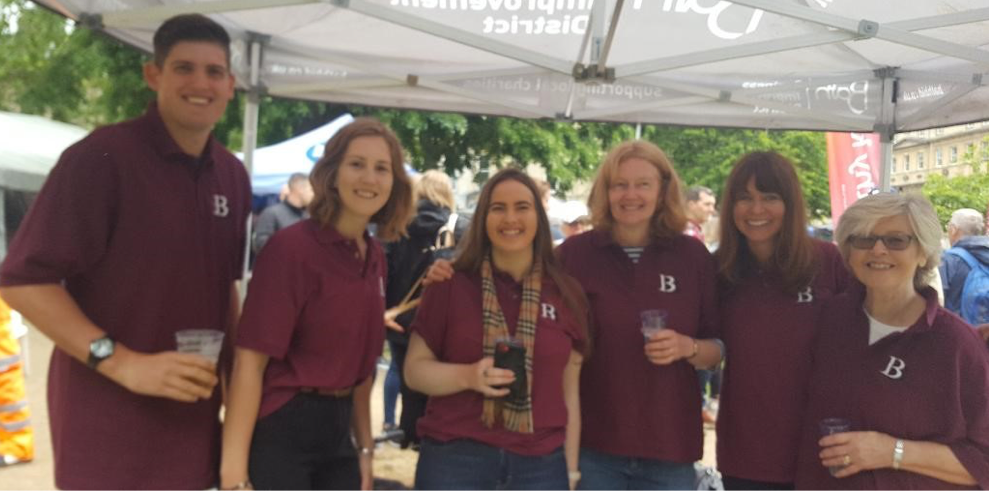 On Saturday 15th June 2019 Burningham & Brown took part in the annual Bath Boules competition which takes place in the centre of Queen Square. Every year the Bath Boules raises thousands of pounds for local charities and it helps bring the community closer together. The event has raised £400,000 to date for local charities.
The team played 7 close games in total and managed to win 3 of those games. Unfortunately, we didn't make it to the finals but nevertheless the team at Burningham & Brown had a fantastic day and we were delighted to be able to help out and raise money for various local charities while improving our Boules skills.
The organisers did a marvellous job in organising so many teams and we hope to be back next year!